About Us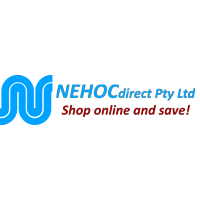 All new ScreenPrintingShop.com
With a move to an all new eCommerce platform, we have re-branded our online shop name to something a bit easier to remember and more applicable to the products we have been supplying for 10 years now. You can still type NEHOCdirect.com if you wish, it all comes back to us here on the new site.
It's a new website name with the same company and same reliable staff and trusted products.
History
NEHOCdirect was established May 2010 and went live online 1st July 2010, where the new company took ownership of the original NEHOC Australia online shop to separate the business operation for sales and service to Australian and international customers in retail and trade for all NEHOC products.
The two businesses may have a similar name (in hindsight yes, we should have opted for something a bit different), however the operation of the two companies is separate with NEHOCdirect P/L contracting NEHOC Australia P/L for administration/ office/ warehouse/ dispatch of our orders - confused yet? It get's a bit that way when we are trying to keep things as smooth as possible for you, so behind the scenes we are a new separate company with a new website and operation, however to you - there's still the same 45+ years of experience and 45+ years of support NEHOC Australia P/L customers have come to trust and rely on.
We offer online the same products and excellent service NEHOC Australia is renowned for, with NEHOCdirect offering a new ordering an customer service experience - with dozens of new online features, hundreds of new product and overall a faster and easier ordering system.
In addition, by being a separate company we can pass on all the cost savings of our office & warehousing arrangements to give you lower prices, free delivery and permanent members specials.
Of course we are only a phone call or e-mail away if you have any questions on our products, the website or any issue at all, see below for all our contact details.
Contact Details
Phone - (02) 9979 9105 | International: +612 9979 9105;
Postal Address - NEHOCdirect Pty Ltd
PO Box 175
NARRABEEN NSW 2101, Australia
Business Registration Details
Australian Company Number: 143 635 885
ABN: 86 143 635 885